Transportation
Safety is the top priority within our commitment to providing efficient and equitable transportation for our 26,000 student riders every day. Knowing when and where each child gets on and off the school bus is vital. Every transportation-eligible student in DPS who rides a yellow school bus is expected to use their +Pass every day, no exceptions. For replacements or a temporary pass, please contact your school office or Transportation Services during the summer months.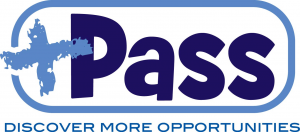 STUDENTS:
All students must use a +Pass every dayScan your +Pass when you get on AND when you exit the school busStudents are responsible for their +Pass.Please don't chew on, break or lose your card.
PARENTS:
Ensure your child uses their +Pass every time they ride the school busIn an emergency, +Pass allows Transportation and the schools to correctly identify which students are on the bus+Pass enables DPS to better maximize resources and
+Pass Benefits
Peace of Mind and Enhanced Customer Service:
Helps to answer parents' questions about when and where their student gets on and off the bus. In the rare event of an emergency that impacts bus schedules or routes, it allows transportation and school officials to instantly access real-time, accurate ridership information.
Increased Efficiency:
With +Pass, we will know more about how students are using transportation, and also be able to improve our overall service by more efficiently managing where we place buses and routes.
Video | DPS Department of Transportation
Bienvenido a la pagina web de los Servicios de Transporte de las Escuelas Publicas de Denver. El departamento provee un valioso servicio a sus clientes, de la forma mas eficaz, eficiente y segura posible. Nos enorgullecemos de transportar a 24,500 estudiantes a diario, de los cuales 1,500 tienen necesidades especiales.