Principal's Corner
Posted September 15, 2022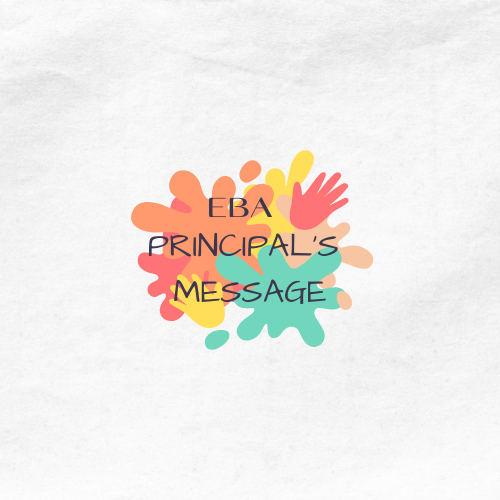 September 15, 2022
Dear Escalante-Biggs Academy Community,

It is with great joy that I introduce myself as the new principal of Escalante Biggs Academy. I hope that this note finds you enjoying the rejuvenating days of summer and that you and your children are looking forward to beginning a wonderful school year together in just a few weeks.

I have been dedicated to the field of education for over 11 years, although my passion for education precedes that from the time I dreamt of becoming a kindergarten teacher when I was five years old! I have been part of Denver Public Schools since 2011, and with the Escalante Biggs community since 2014. In my time at EBA, I have worked with a lot of your children and family members.I am proud to say I have served in almost every capacity, as a teacher, instructional coach and principal intern. Now, I am thrilled to partner with you in this new role and to lead such a hardworking staff and a supportive school community.

On a more personal note, I am originally from Spain and have been living in the United States since the age of 10. I believe this experience dramatically shaped who I am today and helps me understand many of our students' experiences as English language learners. I love spending time outdoors in the mountains with my husband, Max and dog, Coco. I am a very social person but I also enjoy some quiet hobbies like reading and watercoloring.

I am extremely passionate about early childhood education and understand the importance of developing the whole child through targeted instruction and culturally responsive practices. I know the important role that schools and the community play in child development and I am committed to ensuring that as a school we continue to serve you and your children in the best way possible. I want to continue the great legacy that our previous principal has left, always putting the needs of children first and ensuring that the community feels welcome in the school through volunteering and FUN school events for the whole family.
As I continue to grow as a leader during this coming school year, I have a lot to learn, not only from our wonderful staff but also from our students and you. Our students' education begins at home and you are their first teachers. For that reason I will listen and support you, advocate for you and your children so that they can do their best academically and social-emotionally. Please don't hesitate to reach out if you ever have any questions, concerns, and ideas. My door is always open.
I look forward to meeting you soon at Back to School night!
Respectfully, Marta Ródenas
Principal
Escalante-Biggs Academy